Are you concerned about spending money on Christmas gifts? Our budget indeed tends to exceed most of the time when buying Christmas gifts for our loved ones. But there are ways you can save money. Here are some tips to save money on Christmas gifts.
Shop early
You should shop early for Christmas. That way you may get discounts. Some people wait till Black Friday, but you should wait for sales throughout the year. If there is a clearance sale in July, then grab the opportunity instead of waiting till December to shop.
Give fewer gifts
You should make a list of people you want to give gifts to. You can shorten the list and include only those who are very close to you. To others, you can just send Christmas greetings using a postcard or simply call them to wish them Merry Christmas.
Buy gifts together
Instead of buying one or two gifts from time to time, buy lots of gifts together. You can get a good discount for buying lots of things together. Some shops have 'buy 2 get 3' or other group offers, and you can avail yourself those to save money on shopping. When you buy so many things online, you will get free delivery.
Utilize credit card or store card offers
Credit card companies often give discounts to customers during Christmas time. For example, you can get '10%' when you pay with a particular credit card. Also, you can get store card discounts or use your store card points.
Make gifts
You can use some simple materials to make creative gifts. You can make greetings cards, bags, or baskets, or bake cupcakes and other things. This way you will be able to save a lot of money.
Stay on budget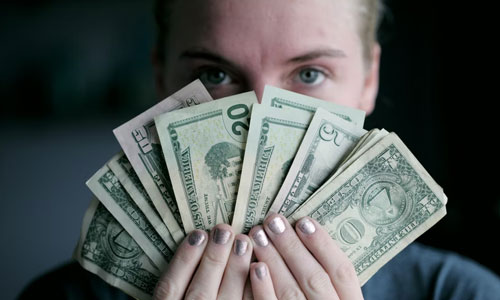 You should create a budget for shopping and stick to it. There will be lots of things to buy, but you need to have control of your spending to save money on shopping.
You can start saving money for your Christmas shopping from the beginning of the year. That way, you won't feel the financial pressure later on.